There is something quite satisfying about creating something from nothing. I think that's why I love to sew. It's even more satisfying when you manage to create something from your own head and it turns out just the way you imagined.
These cargo shorts I made for Mr. J are the thing I am most proud of making during the KCWC. I had the vision (a pair of cargo shorts like Daddy's) and the fabric, but I didn't have the pattern. In the end I decided to wing it and have a go myself and this is what I came up with.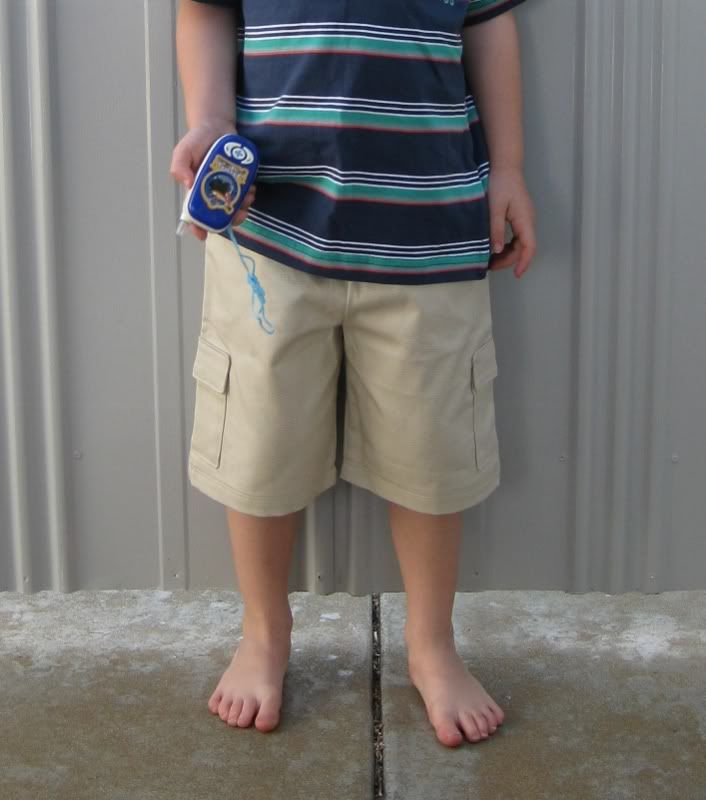 I did forget to add the fake fly on the front of the shorts but when Mr. J's wearing a t-shirt, it doesn't really matter anyway.
The pockets are just the same as his Daddy so Mr. J is one happy boy.
I think Mr. J needs a navy blue pair now. Looks like I'm going to have to head back to Spotlight to get some more fabric.