I picked up some check fabric in the discounted section of my local fabric store a few weeks ago. When I spotted it, I knew it would be perfect for a pair of mini golf pants for Mr. J. The best thing about these pants is that I cut them out and stitched them together in under an hour.
My model wasn't into posing with his golf set when I took photos. Instead, he insisted on wearing his new footy top and doing a few 'super hero' moves!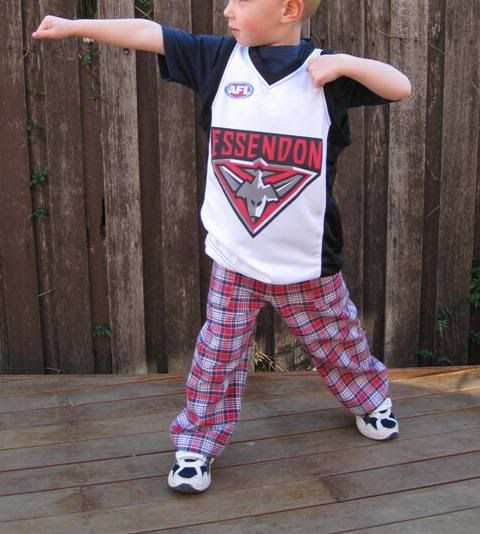 I added some pockets to the sides for all those wonderful treasures little boys seem to collect and Mr. J was one happy customer.